The W

orld's

C

oolest

Calendars!
"My very favorite of all calendars I've ever seen!"
Gene Shalit, The Today Show
"A yearlong trip through a cartoon fantasy land"
Associated Press
Calendar artist Pilliard Dickle
Nashville's Ryman Auditorium
Your customers will love having these imaginative posters on their walls
each year!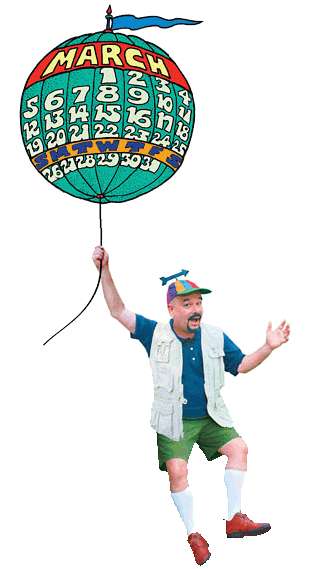 St. Simons Island GA Lighthouse Museum
Comedian Mike Birbiglia commissioned Pilliard Dickle to design calendars depicting his jokes.
Springer Mountain Farms Chicken uses these calendars to promote their brand
"No home should be without a Pilliard Dickle calendar."
David Letterman
Let's explore how we can make these calendars work for

you!